0.9mm Colored Glossy Rubberized Cloth Thick Neoprene Fabric , Airprene Fabric For Industry Boat
Product Detail
FAQ
Product Tags
Product Name:
Rubberized Cloth
Working Temperature:
-40/120°C
Thickness:
0.9mm
Material:
Rubber Coated
Surface:
Glossy
Width:
1.0-1.5m
High Light:

thick neoprene fabric

,


neoprene fabrics
0.2-2mm Colored Glossy Rubberized Cloth Waterproof Durable Hypalon with Rubber Surface Coating for Boat
Description:
1. Model no

SP1012

2. Material

Rubberized Cloth

3. Thickness

0.9mm

4. Width

1.0-1.5m

5. Weight

1150 gsm, 34oz.

6. Color

Custom

7. Surface Finish

Smooth Finish/ Cloth Finish

8. Feature

Non-Slip

Weathering Resistant

Chemical Resistant

9. Application

Life Rafts, Military Tent, Radomes, Firefighting Clothing

10. Sample

We are able to customize per your sample specification
High Resistence Hypalon with rubber coating
Good pull Elasticity, anti-aging with increased performance. It has a layer of strong fibered mesh in the middle, coated both side by rubber. Extreme durable against scratch/puncture. Great material use for : float tube, inflatable boating or anywhere that needs protection against high wear.
We are specialized in manufacturing high performance rubber sheets made of NR,SBR,CR,NBR,EPDM,Viton,Silicone, etc. Our rubber sheets are made according to the client's specification. These sheets offer durability, safety and strength. We produce rubber sheets in various size and patterns. The rubber sheets produced by us are used in variant applications like flooring purpose, dampers, belts and bumpers. We manufacture and stock vivid types of rubber sheets:
Natural Rubber Sheets(NR)
These rubber sheets offer outstanding physical properties along with temperature resistance used for service temperature up to 80°C. This product is great solution for variant industries but it has poor resistance to petroleum-based ozone, fluids and sunlight.
Styrene-Butadiene Rubber Sheets(SBR)
A polymer used in the manufacture of expanded rubber. It is very economical and possesses no unique chemical resistance properties. SBR rubber can be compounded to provide very fine abrasion, wear, and tensile qualities. SBR can be readily substituted for natural rubber in many applications with significant cost savings. Resilience is about the same as natural rubber. SBR rubber is a staple in the HVAC and construction industry as it is versatile, flexible and tough enough to stand up. SBR rubber is a good choice when deciding to choose a material that has great mechanical properties and flexibility.
Neoprene Rubber Sheets(CR)
These sheets are best for acids, alkalis and open flames. The neoprene sheets supplied by us are outstanding for high temperature range of 40° C to 120° C. These sheets are meagerly used in different organizations like refineries, processing units and chemical industries.
Nitrile Rubber Sheets(NBR)
These sheets have excellent resistance for petroleum products and many more industries like oil resistant seals and gaskets. The nitrile rubber sheets stocked by us can easily work on highest temperature of 110 F. These sheets contain good physical properties like abrasion resistance and good ageing resistance.
Silicone Rubber Sheets(Q)
These sheets contain good resistance for chemicals, acids and alkalis. These retain electrometric properties at any temperature. It stands at 200 C easily. These sheets have high resistance for ozone, ultraviolet radiation and oxygen but these are not good for oil industries.
E.P.D.M Rubber Sheets(EPDM)
The E.P.D.M rubber sheets made by us have outstanding compatibility with huge range of chemicals and intermediates. These sheets are extensively used in chemical, fertilizer plants and pharmaceutical industries.
Viton Rubber Sheets(FPM/FKM)
The viton sheets produced by us are used for specific industries of heat and oil resistance. These exhibit excellent resistance for ageing and flame.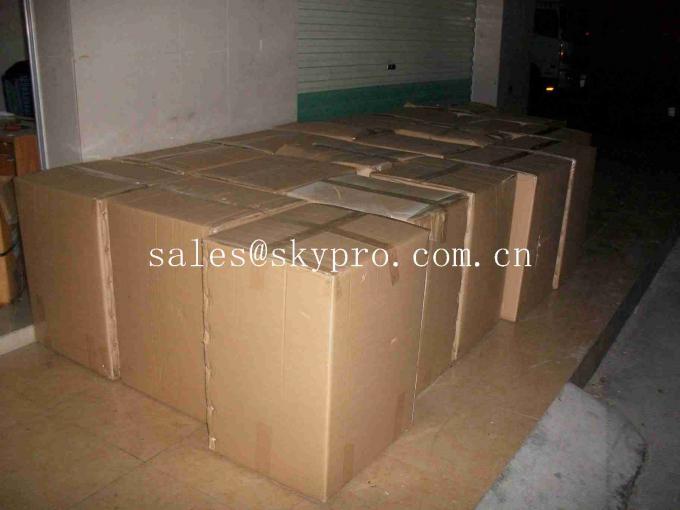 ---
Previous:
Neoprene Coated Nylon OK Oloth Fabric for Sport Protecting Equipment Lmitation Nylon Spandex Neoprene Fabric
---
Write your message here and send it to us