FDA food grade conveyor belt transfer belting odorless oil-resistant non-hazardous
Product Detail
FAQ
Product Tags
Features:
Oil-resistant,anti-static
Material:
PVC,PU
Structure:
Flat Belt
Conditions:
New
Colors:
Green,Black,White,Blue And Other
High Light:

PVC conveyor belting

,


PVC PU conveyor belt
The food grade conveyor or transfer belt use premium quality polyester textiles as belt core.
The belt polymer features good elasticity and form stability.
We normally uses polyvinyl chloride (PVC),polyurethane (PU) , the environmental-friendly material to produce conveyor belt for food industry.
The formulation is scientific and reasonable, in accordance to standard of food industry including FDA and can be directly contact with foods.
The belt is usually appeared in mild color and odorless, oil-resistant, non-hazardous, easily washable, long anti-aging, and durable in application.
PVC conveyor belt
Model No.: SP22-26/6
Thickness:4.8mm
Tensile force for 1% elongation:10N/mm
Minimum pulley diameter:80mm
Maximum production width: 1500mm
Model No.:SP25-24N
Thickness:2.0mm
Tensile force for1% elongation: 8N/mm
Minimum pulley diameter:40mm
Maximum production width:3000mm
Model No.:SP25-24/1
Thickness:2.1mm
Tensile force for 1% elongation: 8N/mm
Minimum pulley diameter:40mm
Maximum production width:3000mm
Model No.:SP22-21N
Thickness:3.1mm
Tensile force for 1% elongation: 8N/mm
Minimum pulley diameter:80mm
Maximum production width:3000mm
Model No.:SP22-26/14
Thickness:4.8mm
Tensile force for 1% elongation: 10N/mm
Minimum pulley diameter:80mm
Maximum production width:1500mm
Model No.:SP22-07N
Thickness:1.8mm
Tensile force for 1% elongation: 6N/mm
Minimum pulley diameter:40mm
Maximum production width:3000mm
PU conveyer and transfer belt
PU conveyer and transfer belt
Model No:SU22-24B
Thickness:0.8mm
Tensile force for 1% elongation: 4N/mm
Minimum pulley diameter:3mm
Maximum production width:3000mm
Model:SU22-24A
Thickness:1.5mm
Tensile force for 1% elongation: 10N/mm
Minimum pulley diameter:25mm
Maximum production width:2000mm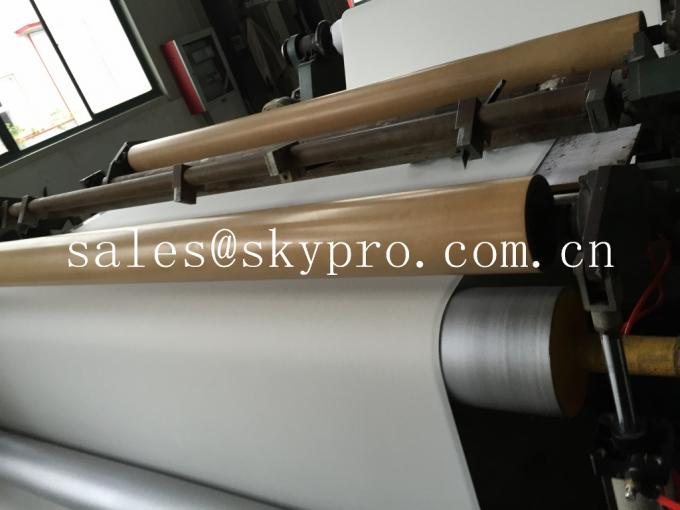 ---
---
Write your message here and send it to us